Check Out UTOPIA
Thu Jan 24, 2013 4:31 am by Admin
Utopia Forum is almost complete and is now ready for all new members and visitors.
The forum is a little different to here as it uses a single page forum which puts all the topics on one page with important threads globally pinned at the top of the page.
Like i said we are ALMOST complete but we are still playing around and moving things about so please bare …
Comments: 0
pravote
Free Top Site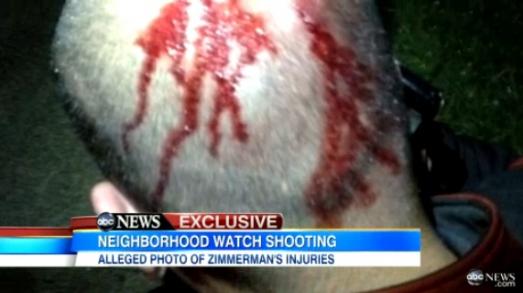 A new photograph showing the bloodied back of George Zimmerman's head has surfaced, shedding new light on the controversial Trayvon Martin case.
Taken three minutes after he shot and killed Martin, the image gives possible credence to his claim that he fought for his life and acted in self-defense.
The revelation comes as his lawyer and prosecutors prepare for Zimmerman's first bail hearing today, which could result in his being released from jail.
The photographer says Zimmerman asked to call his wife. When the photographer asked what to say, Zimmerman blurted out "man, just tell her I shot someone."
ABC News reports that investigators have seen the photo.
"How bad could it have been if they didn't take him to the hospital [and] didn't stitch him up," Martin family attorney Benjamin Crump said in a statement.
He goes on to note that, "The special prosecutor has seen all the evidence and still believes George Zimmerman murdered Trayvon Martin."
Zimmerman's attorney Mark O'Mara says his client will be vindicated:
"He needs to get out. He should not be in jail. I want him out because I need him out. He wants to get out. His family wants it out. It should happen."
In a bail hearing in Florida, the burden of proof to deny bail, even in a second degree murder trial, is higher than necessary to seek a conviction in a trial.
If Zimmerman is released, his attorney tells ABC News that he has a number of potential safe houses prepared to shelter him.

---
Permissions in this forum:
You
cannot
reply to topics in this forum