Check Out UTOPIA
Thu Jan 24, 2013 4:31 am by Admin
Utopia Forum is almost complete and is now ready for all new members and visitors.
The forum is a little different to here as it uses a single page forum which puts all the topics on one page with important threads globally pinned at the top of the page.
Like i said we are ALMOST complete but we are still playing around and moving things about so please bare …
Comments: 0
pravote
Free Top Site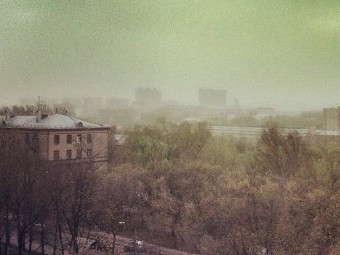 The Russian capital on April 26 covered with a cloud of birch pollen. It is stated on the website edition of "Big City".
In Moscow, recorded extremely high levels of birch pollen in the atmosphere. The concentration of the substance, according to the resource "Allergology" is 19,654 units per cubic meter. According to MSU, which refers to "Interfax" , last year, the content of birch pollen in the atmosphere was about 950 units per cubic meter. Thus, the rate of concentration exceeded about 20 times.
"Usually people are afraid to attack the flowering period of pine, but this time is exceeded many times the concentration of birch pollen," - said "big city" representative of the Russian branch of Greenpeace Yaroshenko.
In the capital's department of Natural Resources and Environment linked the abnormal release of birch pollen with a sharp warming.
Day on Thursday, Muscovites began to express in blogs and social networks concerned with small particles of yellow-green color. Some reported clouds of color, while others complained about the raid, covering them with cars and window sills.
Even a number of reports appeared that the yellow-green mixture was sprayed from helicopters over Moscow. However, the MOE denied this, saying that no sprays over the city was carried out. Another version, refuted by the authorities, claimed that the yellow-green cloud caused by accidental releases at one of Podolsk.
[youtube][/youtube]

---
Permissions in this forum:
You
cannot
reply to topics in this forum